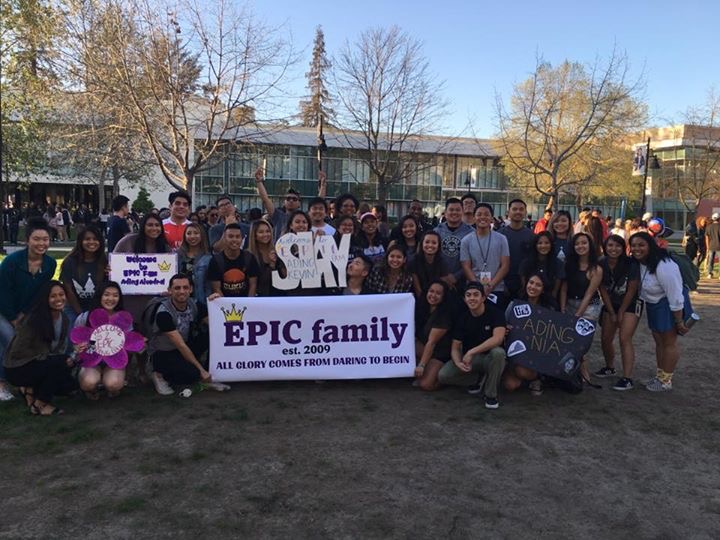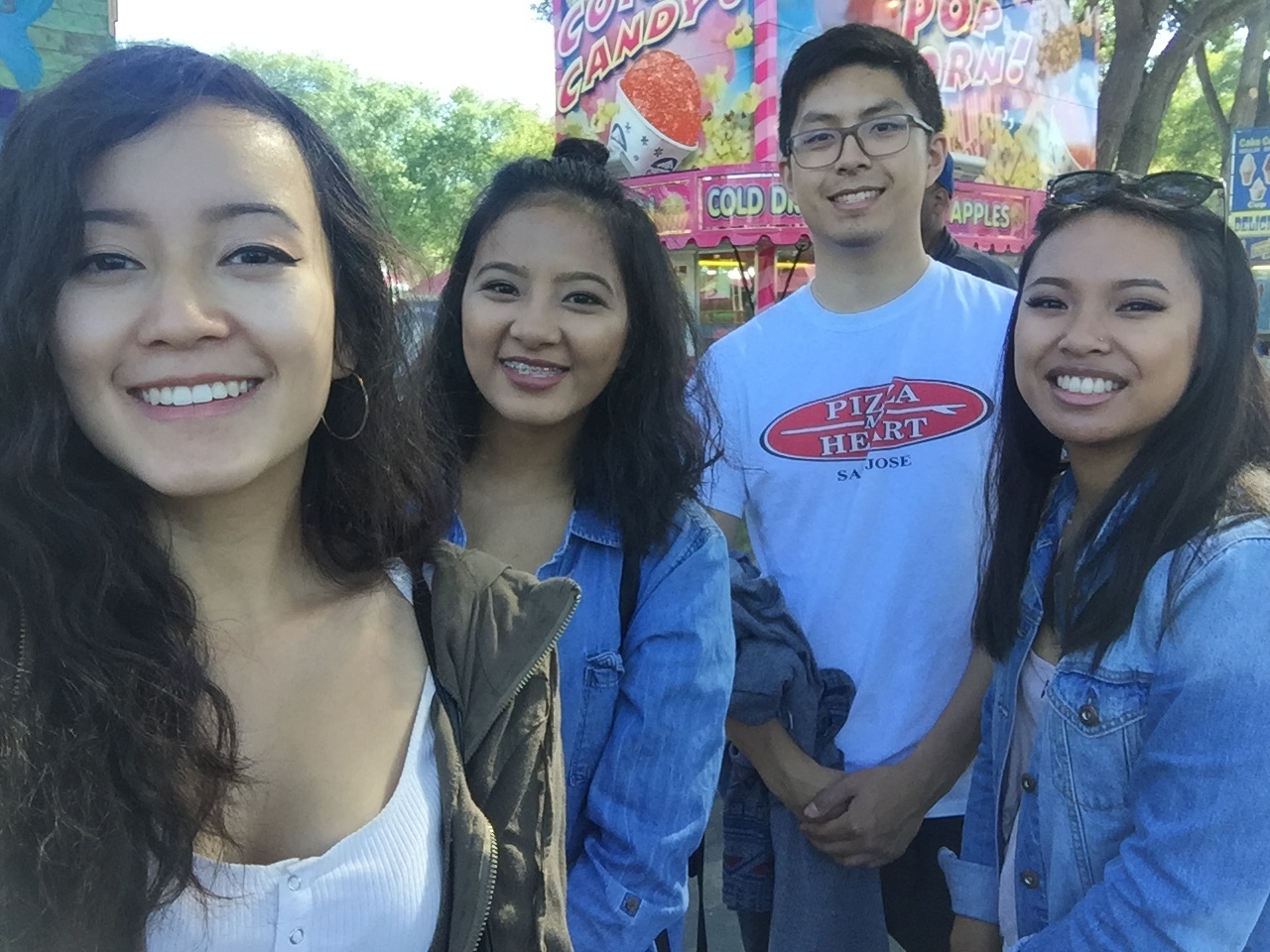 Too Epic for any family.
EPIC fam was established Fall of 2009 by our founders Nea Nicole Ignacio and Ron Buena. We represent a crown symbol because it represents the strength and power we have as individuals and as a family. Along with our crowns, we also rep the color purple. So if you see a mob of purple tones, you know who it is.

For awhile, we've been inactive but rest assured that whenever we're together at an Akbayan event or just hanging out, we're close and best believe we're a good time. Our future goals include becoming more active and creating a stronger sense of family within EPIC. With a new set of Adings coming in each semester, our fam continues to grow bigger and better! Whenever older gen and new gen come together, we're genuinely all just so happy to be apart of EPIC fam and witness all the amazing things each person brings to our family/has brought to our family.

Although we try as a family to hang out, we still say hello and acknowledge one another whether it be walking on campus, seeing each other at the same restaurant, the gym, or you name it. Our size in family numbers is huge but our hearts are even bigger and we love supporting one another and always reppin' EPIC. Some of the members of EPIC are active in big events such as Friendship Games as well as PCN where we show everyone what EPIC fam is all about with each of our own unique talents, interests, and hobbies!

Additionally, whenever we're together we scream, "EPIC EPIC EPIC" and hold up our hand symbol which looks like the west side but turned sideways so that it looks like the letter E. We also have a chant where everyone puts their hands in the middle and a fam member goes in the middle and yells as loud as he/she can saying "EPIC ON ME, EPIC ON 3. 1, 2, 3!" Then the whole rest of the fam joins together and says "EPIC" loud and proud! We make our appearance quite known amongst others because of how big our fam is and how fun we all are as individuals.

Epic family is solely based on our saying, "All Glory from comes from Daring to Begin" which means that no matter how crazy or scary something may seem, the most important part is taking that very first step towards it. If you wonder about it, you'll continue to wonder and you'll never know if you don't take the first step. Be brave, have courage, and JUST DO IT.